More Than Just a Place to Stay
Marina Park Apartments




Experience Superb
Each of our 1, 2, & 4 Bedroom Apartments are fully self-catering with spacious open plan living, fully equipped kitchen and laundry.
Each apartment has a generous balcony or patio with a pleasant outlook. Views of the Marina, the Estuary or urban vary according to the location of each apartment in the complex.
 Our complex also has elevators to reach each floor.
The complex also has a gym, an outdoor heated swimming pool and a large hot tub. Take a walk along the Marina in the sunshine or relax in our hot tub on a rainy day. Marina Park Apartments is the perfect place to relax and unwind.
A courtesy pick up from Whitianga airport or the I-site can be organised for you!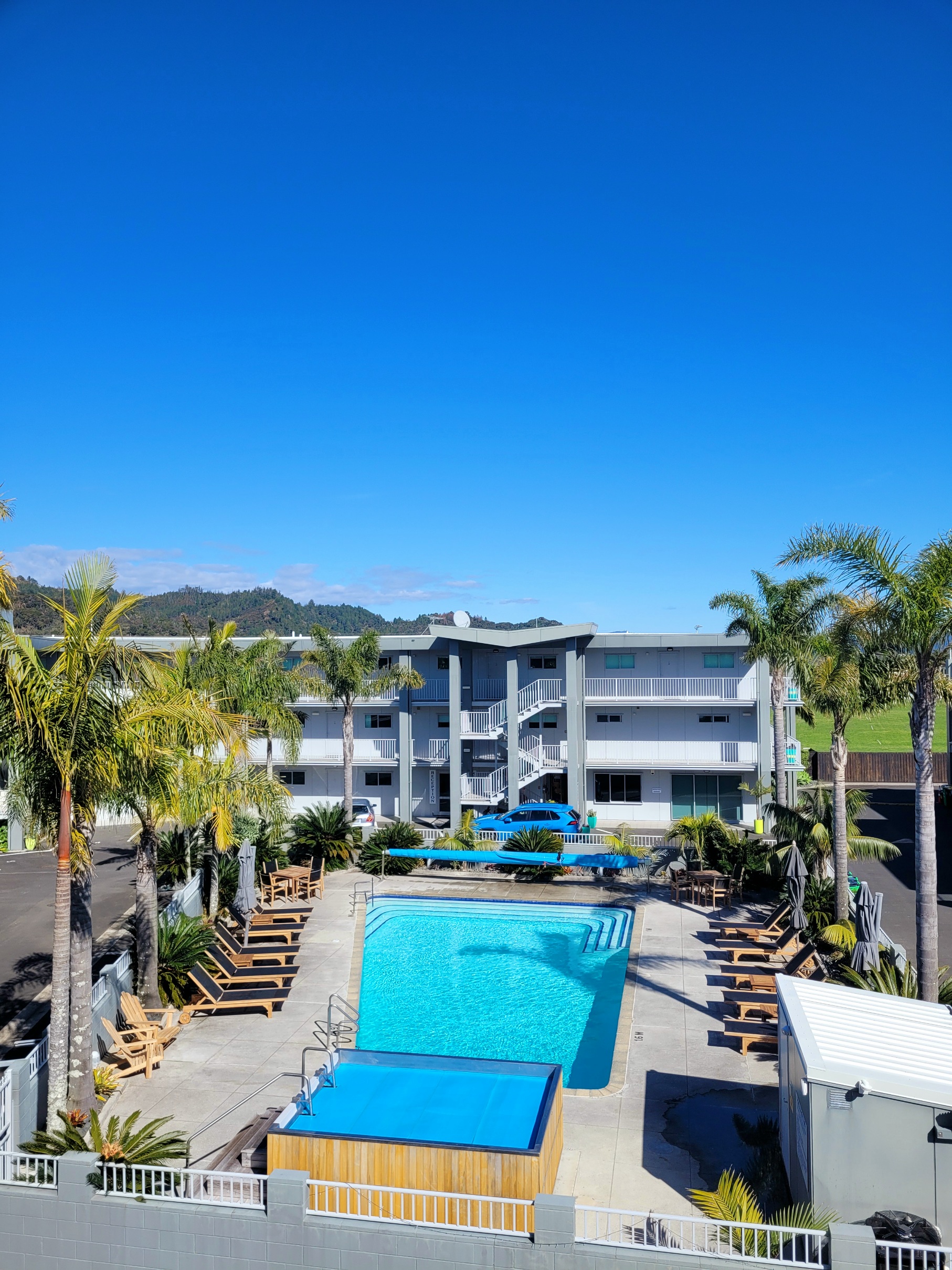 Spacious 1, 2 & 4-bedroom apartments
Guests have access to a heated swimming pool and large hot tub, a gym and business quality WiFi internet.
Location
Welcome to the heart of the Coromandel
Beautiful propety with oustanding hosts!
After a week's break in the Coromandel, our car broke down as we were setting off home for Wellington. It was a public holiday in the middle of the Christmas/ New Year period and we needed to find accommodation ASAP. I rang Marina Park and Maree went out of her way to help us! She quickly found us her only available property and had it cleaned so quickly that within a few hours of the car breaking down we were in and relaxing by the pool.
Maree and Kevin were outstanding Property Managers, the facilities were fantastic and immaculately clean. The location is fantastic and the apartments have views around the Marina and overlooking the town.
We could not have wished for a nicer property in a convenient location (we didn't have a car, but everything was within a 5-minute walk). Maree and Kevin really have created a relaxing and friendly holiday getaway!Grace F
What a View
Stayed for four nights last week. When we walked into our room we were stunned by how good the view was. Comfortable, clean, spacious apartment. Just perfect for a short stay. And the view overlooking the marina made it all so special. Great pool and spa too. Easy, flat walk to bars and shops. Thanks Maree for looking after us, we had a great break.
Lovely holiday!
We booked a two bedroom apartment & Maree was very helpful. We had a lovely, relaxing holiday. Enjoyed the hot tub & pool. Everything we needed was within walking distance. The actual apartment was spacious & had everything we needed. It was like home from home! We would definitely book again!!!
Very nice and relaxing place
Everything was so nice we arrived with a lady who welcomed us with a big smile and very bubbly she was so nice even took us to our room showed us parking walked us through our apartment answered our needs and wants she was just welcoming and very nice and polite.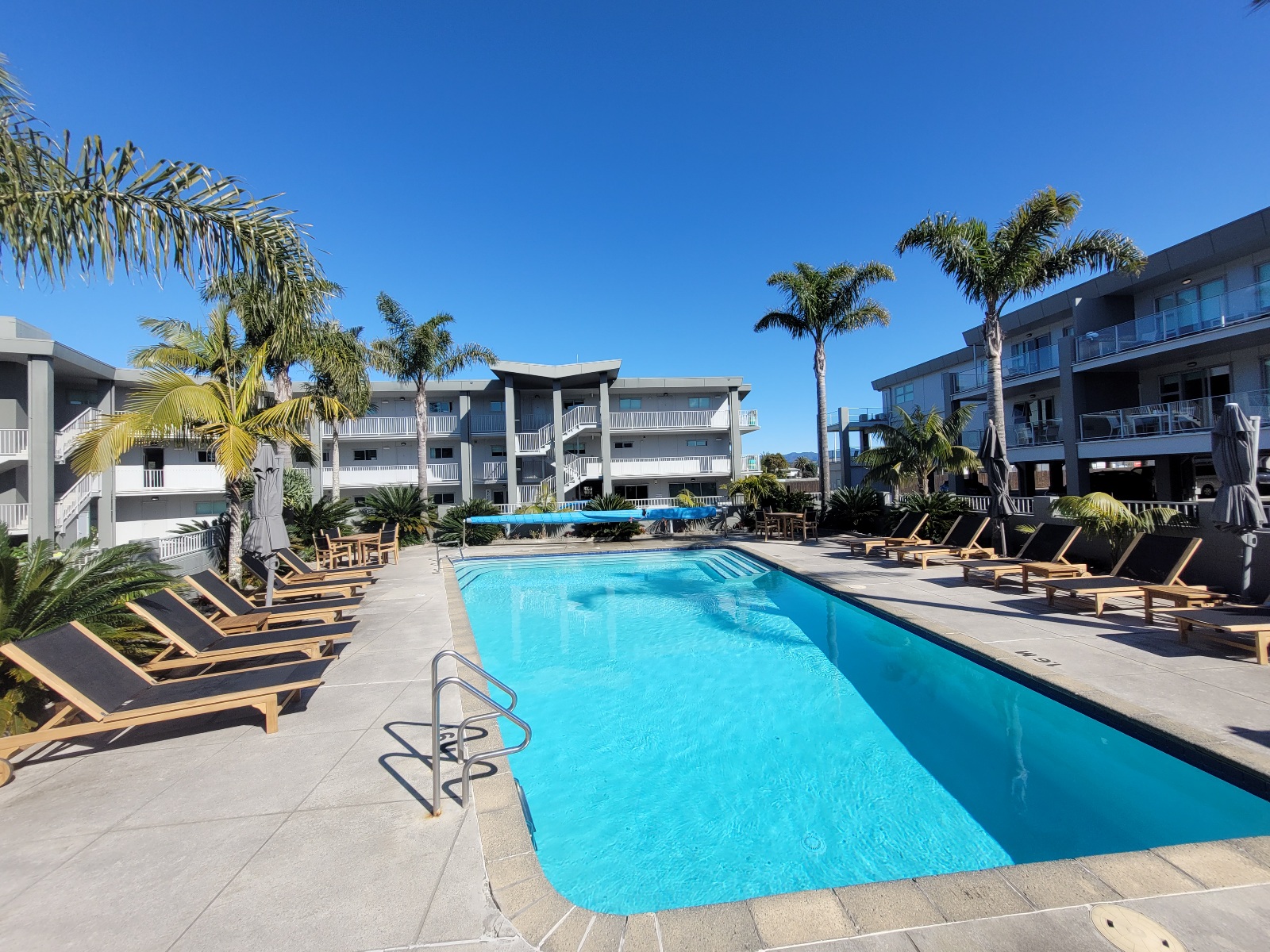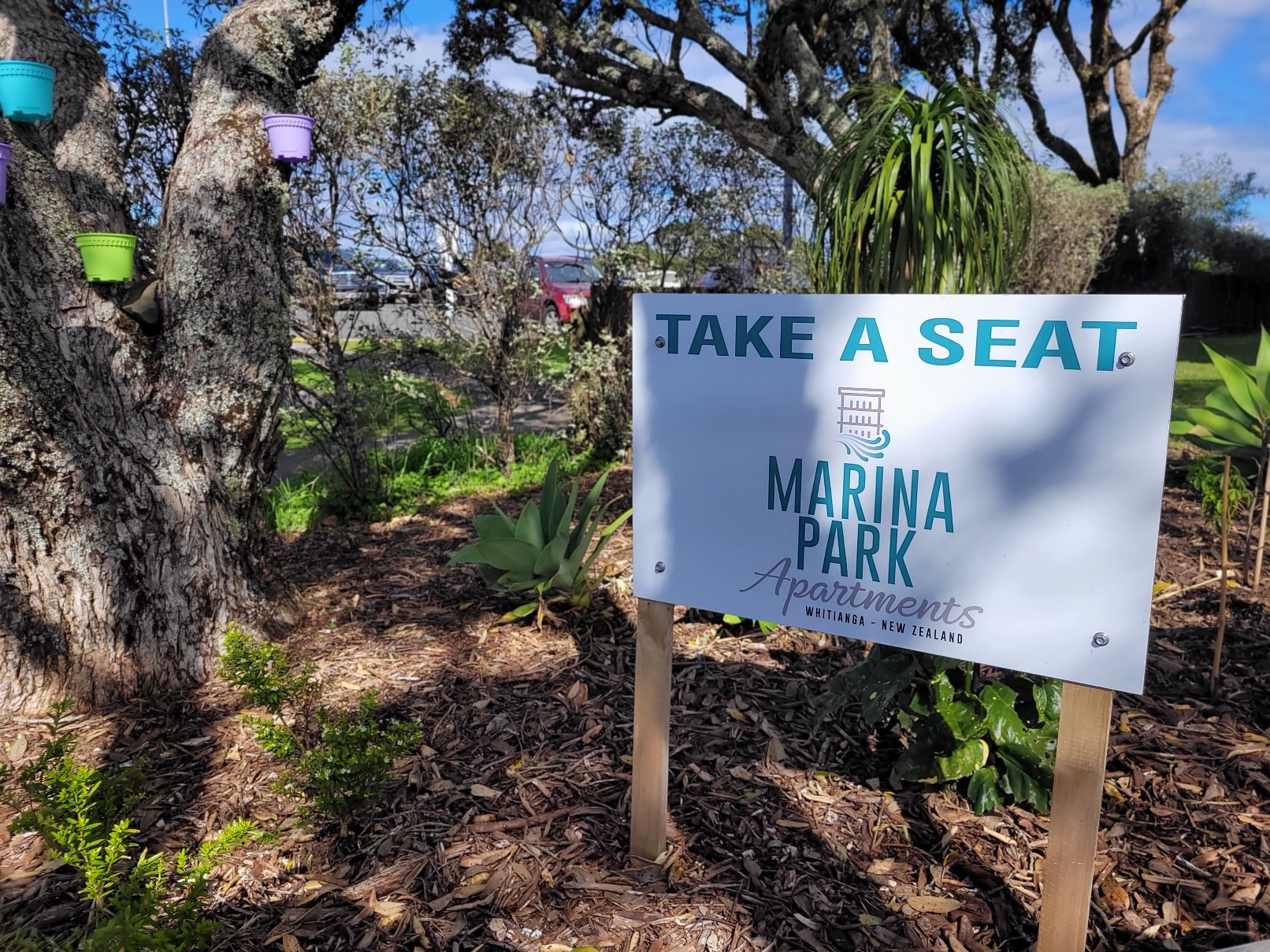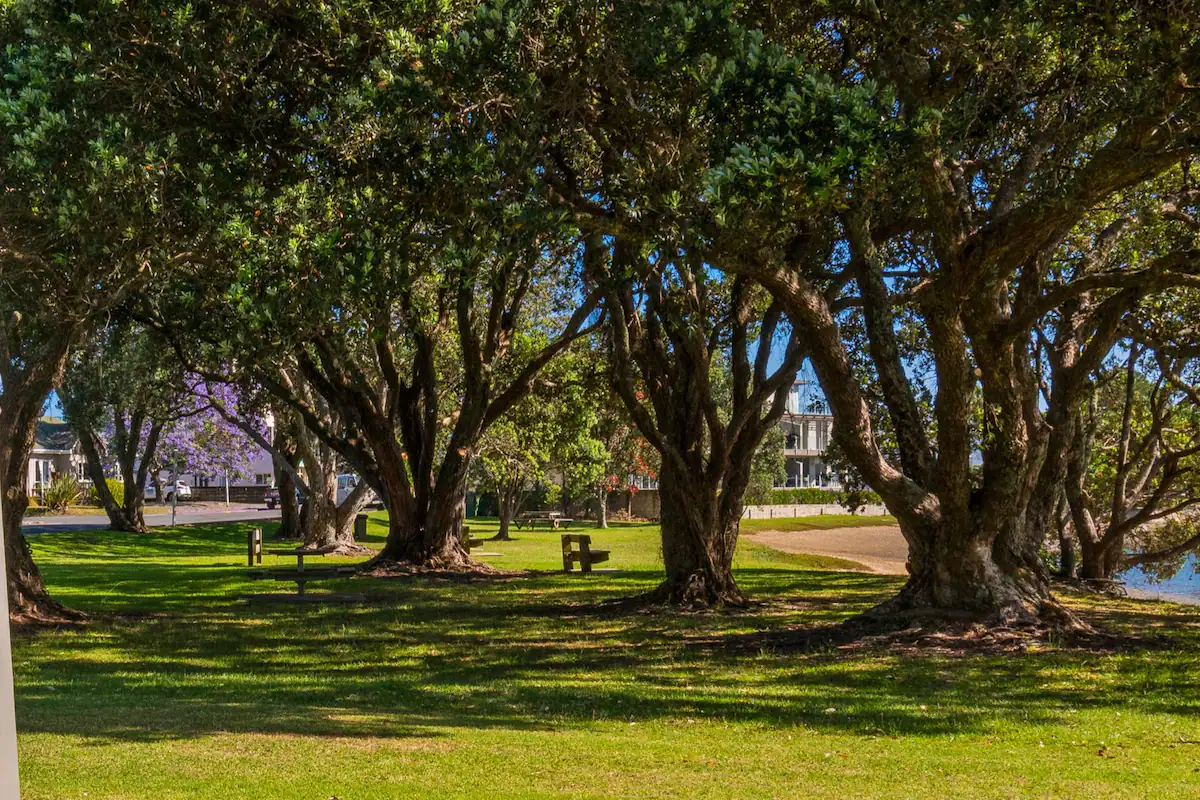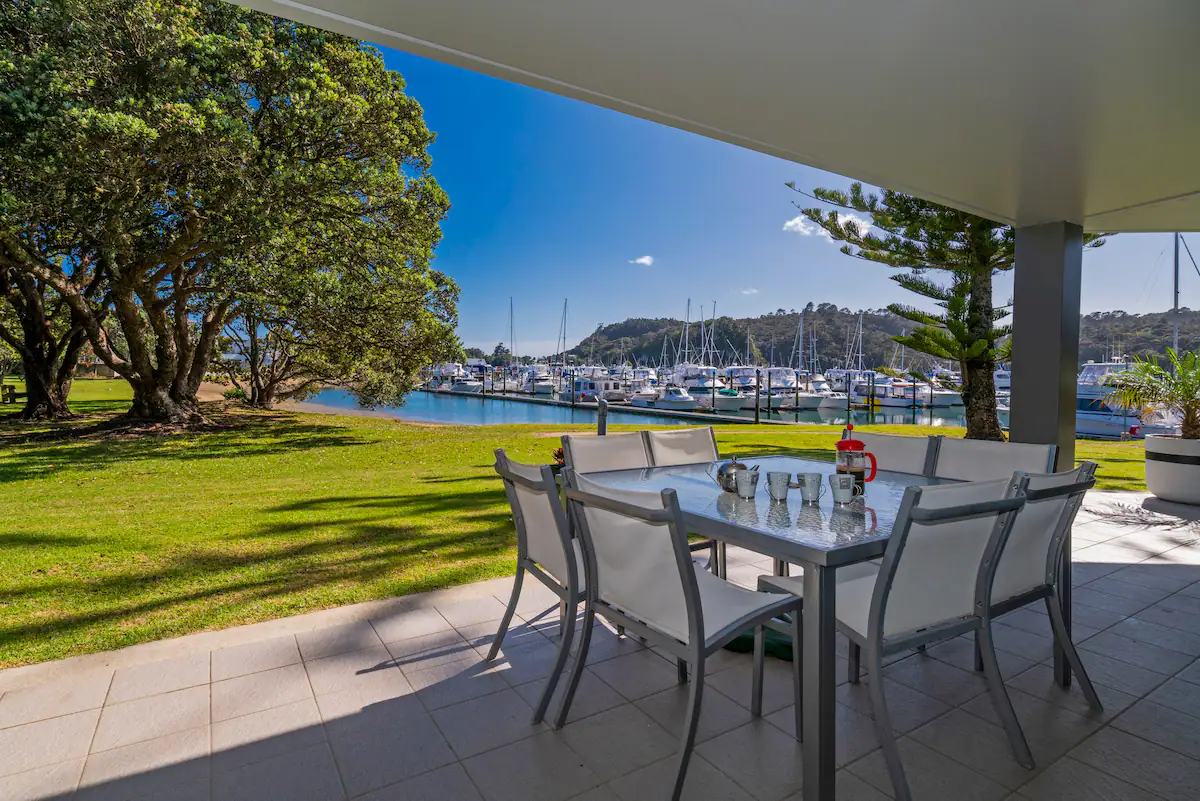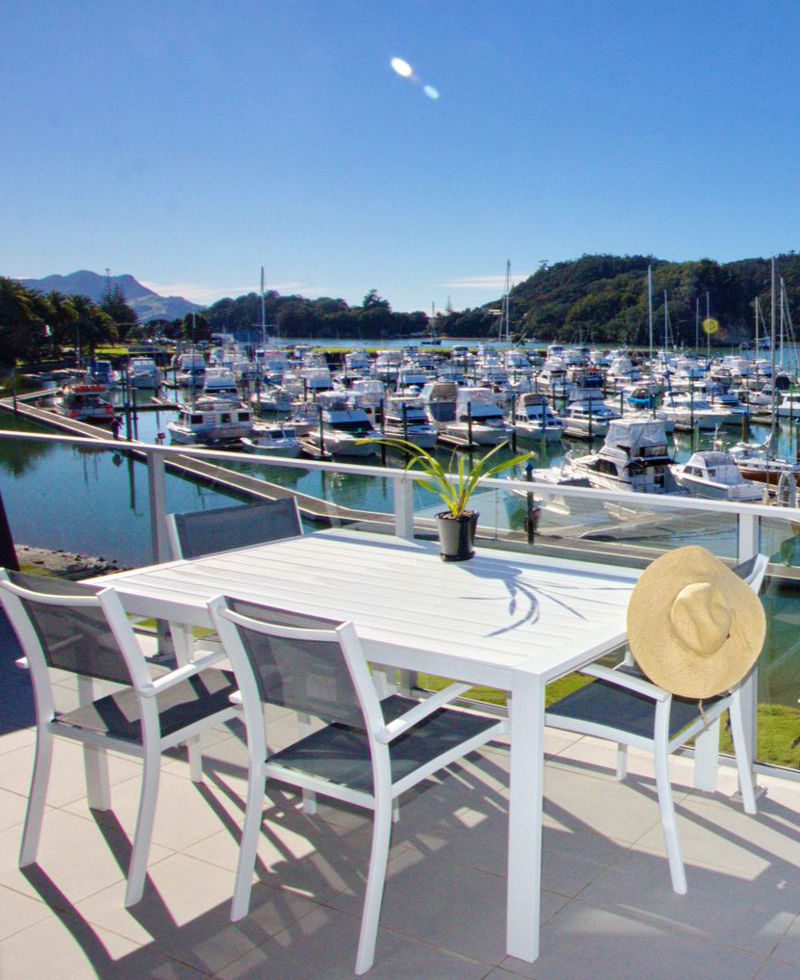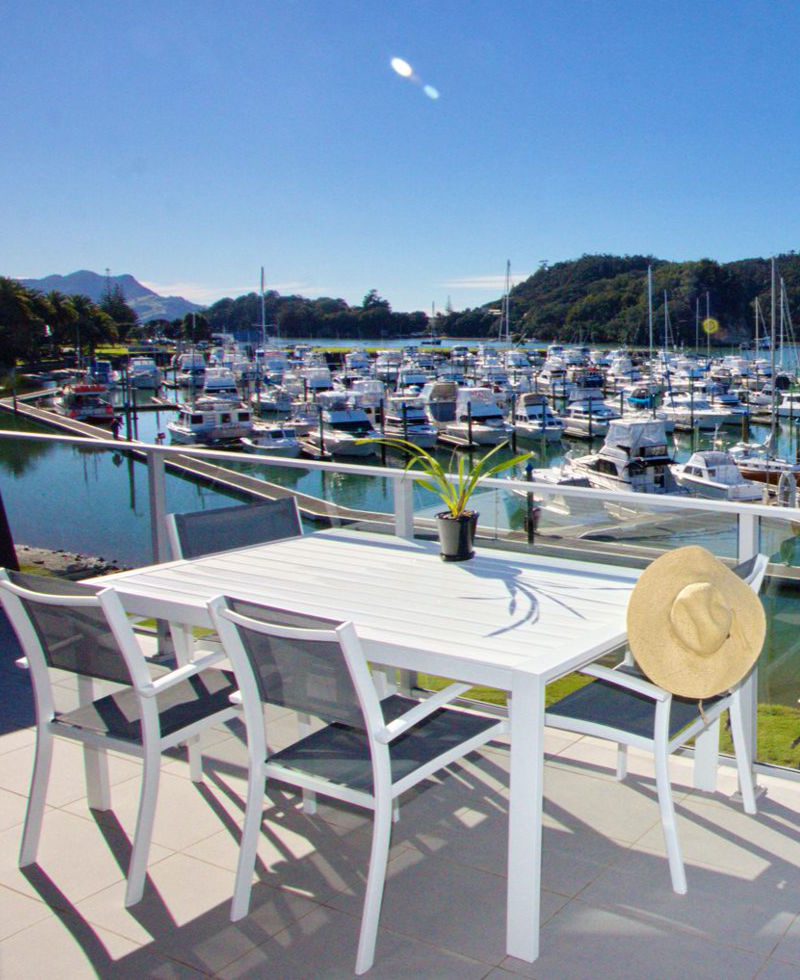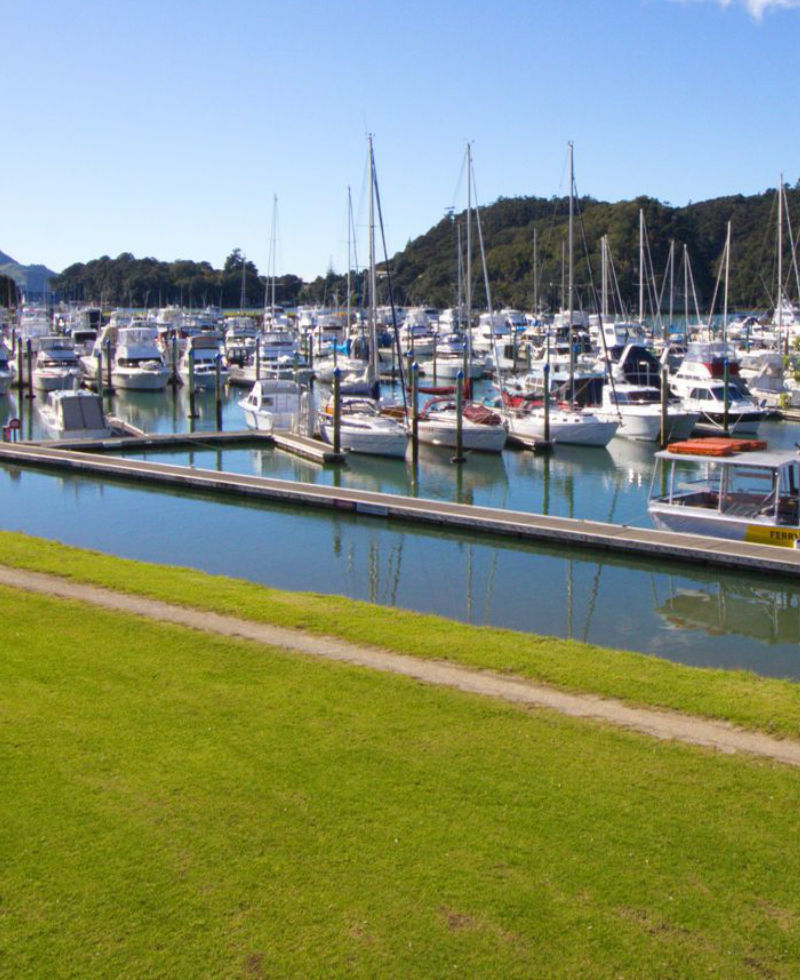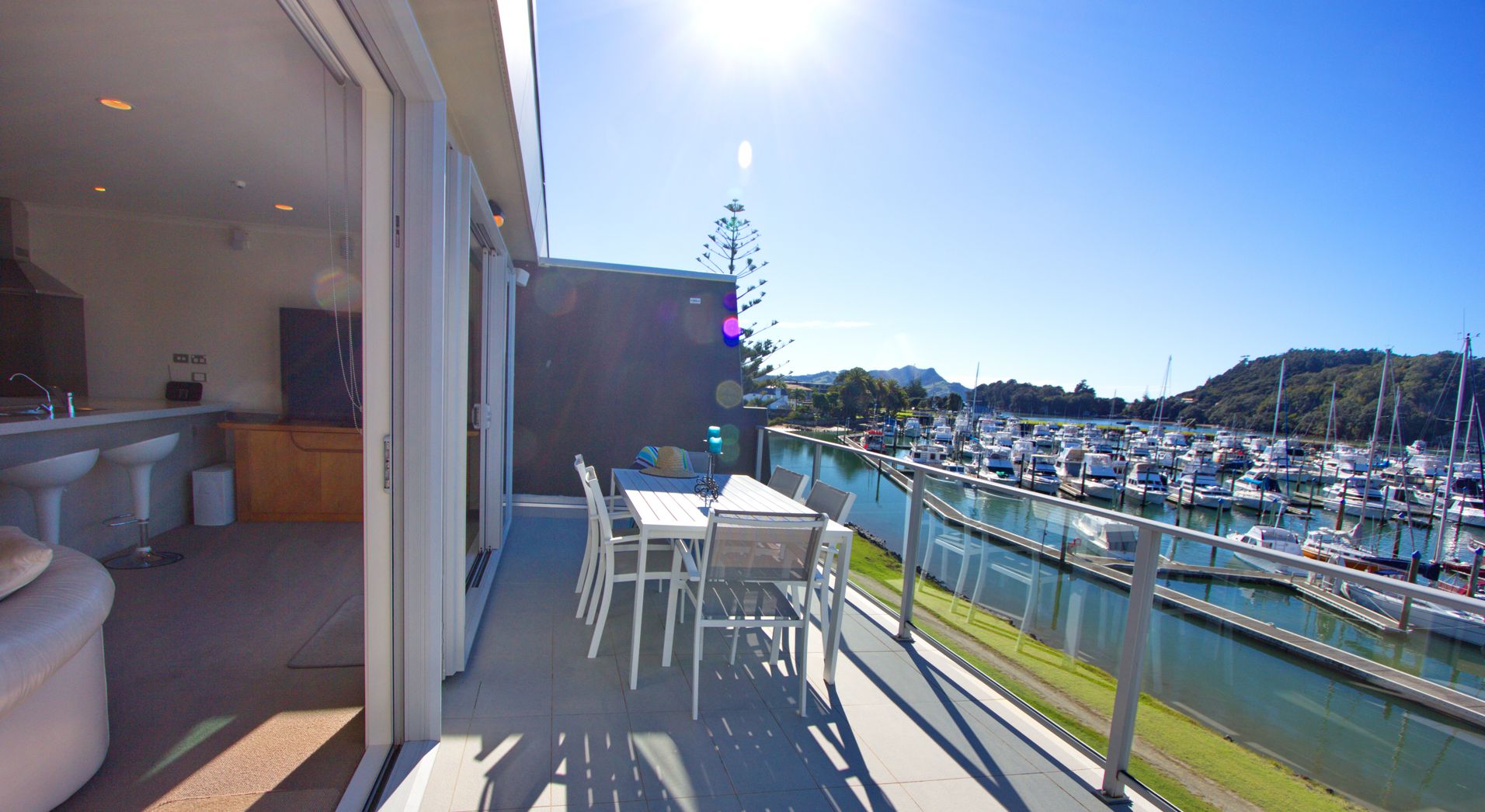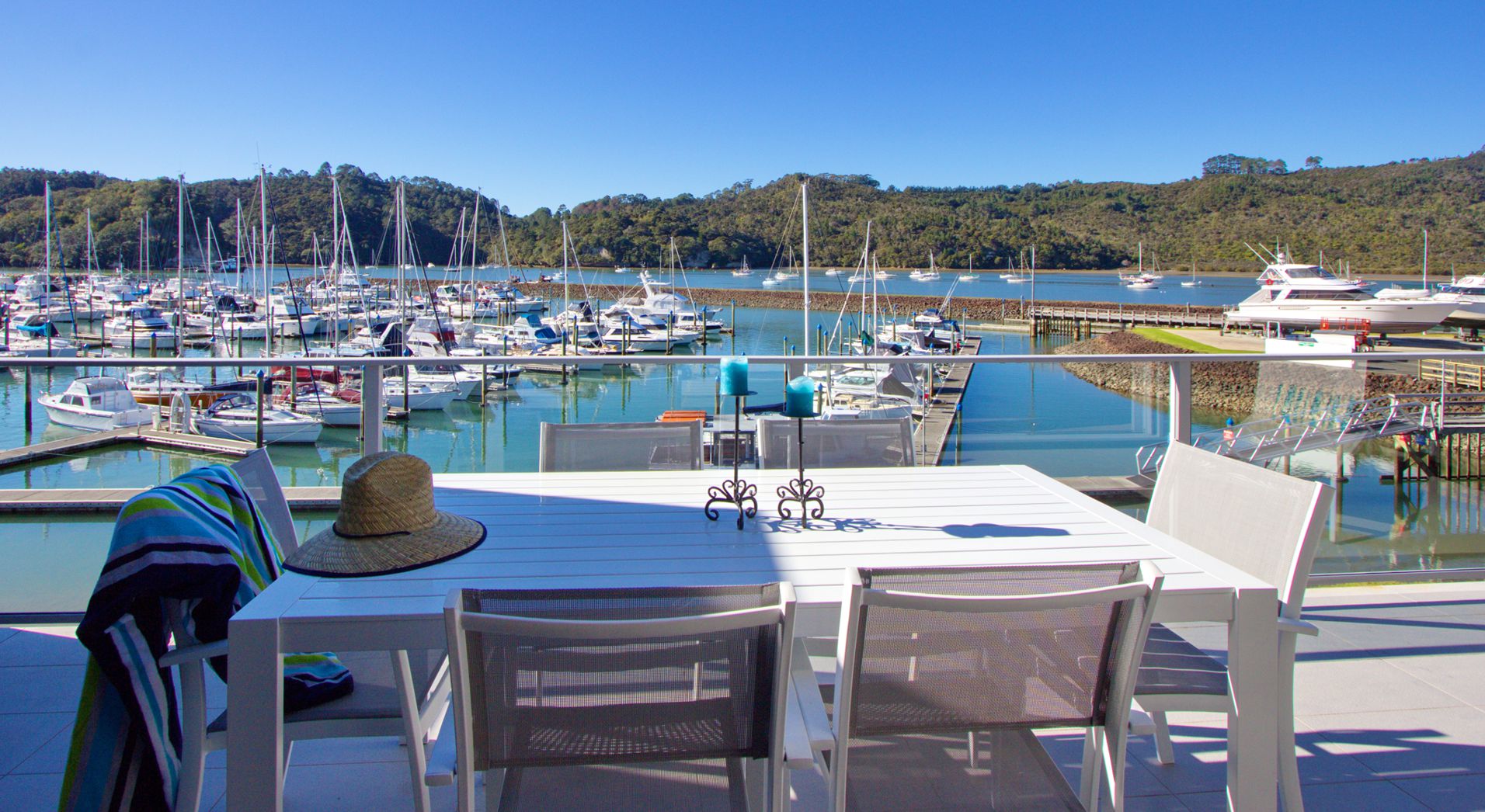 Modern, spacious apartments
All our apartments have modern decor, spacious open plan living, generous balconies and conveniently located a few minutes from town centre.
Marina Park Apartments
84 Albert Street, Whitianga, 3510